Thanks for visiting and your interest in our photography! We are a husband & wife team based in Bowral and love to capture beautiful family photos as well as stunning natural wedding photography. Darryn is the photographer and covers the wedding photography side of things, and Kirstine is the family photography contact and loves finding out how we can create beautiful memories of your family.
WEDDING PHOTOGRAPHY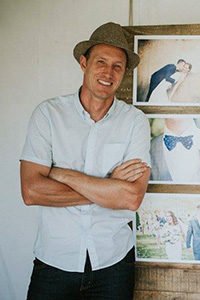 Our wedding photography has a relaxed and fun approach because we know the best photos are taken when you laugh, smile, and enjoy your day!
A wedding is an extremely special day full of excitement and emotion and our aim is to capture this with natural, beautiful images you will cherish forever.
Darryn has over 14 years of experience and has captured more than 600 weddings so you can be confident you are getting a highly professional and reliable wedding photographer.
Please click here for our wedding photography collections but we are happy to discuss anything specific about your wedding or put together a collection that suits your day. If you are interested in hiring us for your wedding please use the contact form in the menu above to get in touch and check availability.
FAMILY PHOTOGRAPHY
We love taking beautiful family photos! Your family photo shoot should be lots of fun with plenty of smiles, tickles and running around. Outdoor locations in Bowral and the Southern Highlands are our absolute favourite because kids can simply be kids running around in a beautiful park or field.
Children grow up so fast so it's important you capture their glowing smiles, cheeky laugh, crazy energy, and everything else that makes them so unique. Capture this when they are young as these are things you will remember forever!
Please click on the family photography menu link above to find out more about capturing beautiful memories of your family.