For a classic old stone church with beautiful architecture and set on lovely grounds St Mark's Church Darling Point is an amazing venue for a wedding ceremony.
Located on Darling Point Road it's on a corner and set above the road. Built in 1852 the church has all the classic features you would expect from a building of it's age, with stained glass windows, beautiful sandstone, and a high reaching spire. Inside is moderately spacious, not huge, but certainly ample for a medium to large wedding. There is a balcony area that is usually open for some photos from above as the bride enters (the classic Princess Diana wedding aisle shot).
For photo locations you can go to McKell Park located at the end of Darling Point Road and this often works well for guests to be collected if your wedding reception is a harbour cruise. Also near by are Rose Bay (near Catalinas), all the great location in Sydney city, and also head towards Watson's Bay and Neilsen Park depending on where your wedding reception is located.
I've photographed a large number of weddings at St Marks so I know the church extremely well. This experience and knowledge allows me to work quickly and without fuss so I can capture the best photos of your wedding day.
Photos from St Mark's Church: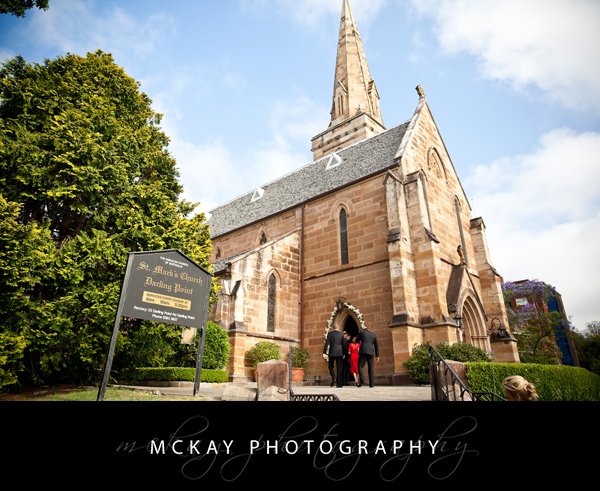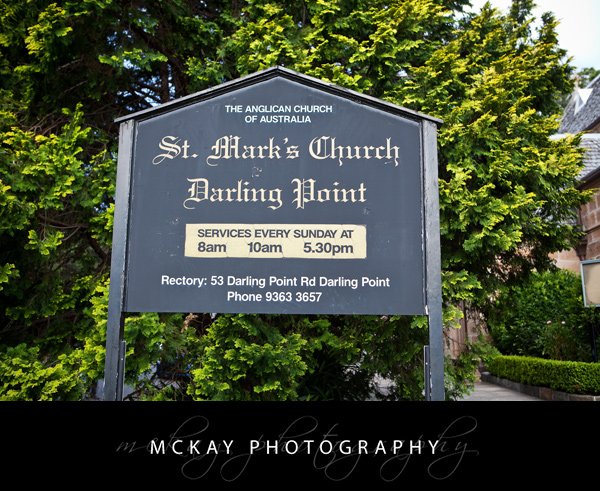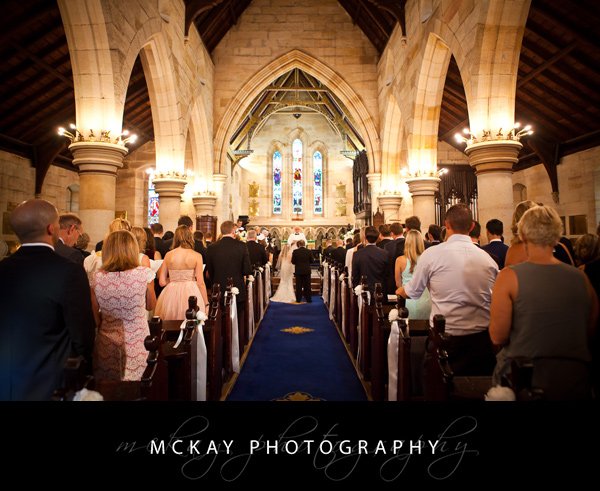 Useful Links:
More photos: link to my blog and related posts featuring St Marks Church
Ceremony venue website: St Mark's Church Darling Point Wedding
More Sydney wedding ceremony locations
Posted by Darryn McKay>

> McKay Photography>